Stainless Steel Wire Mesh/Stainless Steel Mesh can be divided into stainless steel plain woven Wire Mesh, stainless steel twill woven wire mesh, stainless steel three heddie wire mesh, stainless steel three heddie wire mesh.Except of them,we also supply Stainless Steel Wire Rope Mesh,screen wire mesh,fine mesh,woven wire mesh,Stainless Steel Wire Cloth.
Brand Name: De Xiang Rui
Place of Origin: Hebei, China (Mainland)
Type: Weave Wire Mesh
Application: Woven Wire Mesh
Technique: Woven
Mesh: 1-635mesh
Mesh: To accurately
wire dia.: 0.03mm-8mm,
Wire diameter: small deviation
Width: 0.75m-1.5m
length: 30m
Hole shape: Square Hole
Net holes: solid, uniform size
Aperture: 1%-80%
Color: stainless steel
Packing: Water-Proof ,Plastic Paper, Wooden Case ,Pallet
Stainess steel wire mesh products Net surface: clean, smooth, small magnetic
Woven wire mesh is also available with aluminum, brass, bronze, carbon steel, copper, discounted, galvanized etc.
Stainless Steel Wire Mesh Product Features:
Heat, acid, corrosion resistance, wear resistance. Surface smooth, clean, non-toxic, health, environmental protection
Stainless steel wire mesh offers high filtering efficiency, low pressure loss, constant mesh opening, good dimensional stability, high
open surface area and good fireproof property.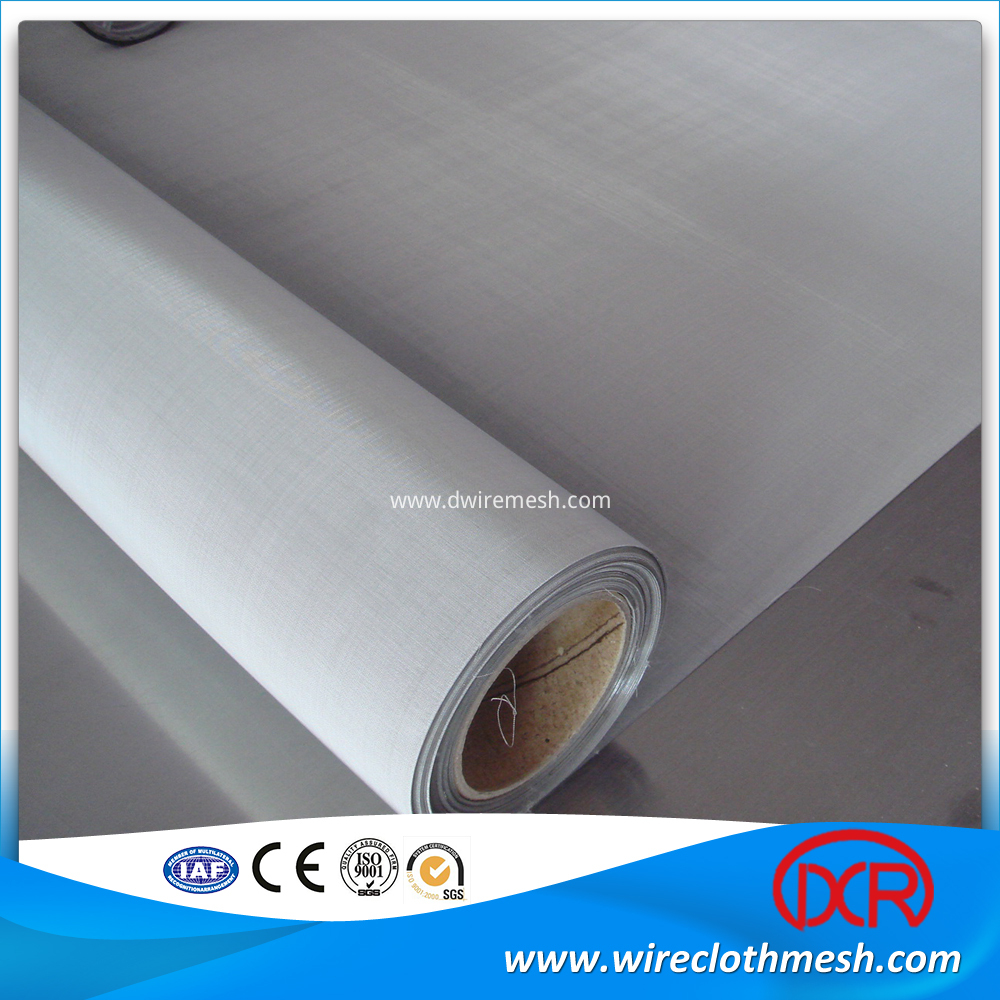 Stainless steel wire mesh products uses:
Chemicals: acid solution filtration, chemical experiments, chemical particulate filter, gas filter corrosive, caustic dust filtration
Oil: oil purification, oil mud filtration, separation of impurities, etc.
Medicine: Chinese medicine decoction filtration, the solid particulate filtration, purification and other drugs
Electronics: Circuit board framework, electronic components, battery acid, radiation module
Printing: Ink filtration, carbon filtration, purification and other toner
Equipment: vibrating screen
Stainless steel wire mesh price:
Orders higher than 1000 kg, the price will be given certain concessions.